When you hear that someone has become the first Black person to achieve a certain rank within a corporation, institution or the government in America please understand that, that person is not the first Black person who was actually capable of achieving that rank.
That person was probably one of a few who were allowed to develop and deploy the requisite skills and accumulate the necessary experience to be elevated to that rank.
Black achievement is not about Black people finally becoming capable of doing anything, it is about Black people having the opportunity and resources to develop and deploy the requisite capability and skill, and then being allowed to take on roles commensurate with those skills.
Black achievement or lack there of, says more about the practices and culture of the company, organization, or institution than it does about the individual.
About the Author – Shawn D. Rochester is the CEO of Good Steward LLC (GSL) and the founder of PHD Enterprises, and the IDEA Institute. These organizations provide financial education and advisory services to consumers, increase the presence of Black employees and enterprises in US public and private sectors payroll and supply chains, and facilitate commerce between the Black business community across the African Diaspora and on the African continent. Shawn has a Bachelor of Science in Chemical Engineering from The University of Rochester and a Master's degree in Business Administration from The University of Chicago Booth School of Business with a focus in Accounting, Finance and Entrepreneurship. He is the author of The Black Tax: The Cost of Being Black in America and CPR for the SOuL: How to Give Yourself a 20% Raise, Eliminate Your Debt and Leave an Inheritance for Your Children's Children. And can be reached at blacktaxed@gmail.com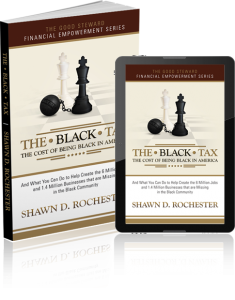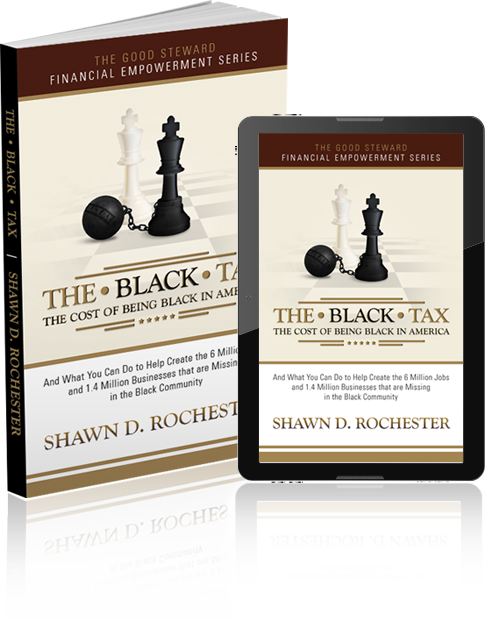 Purchase your copy of the Highly Acclaimed Book The Black Tax: The Cost of Being Black in America here