According to some estimates, the economic value of the property destroyed in the Greenwood district of Tulsa Oklahoma, known as 'Black Wall Street, is about $26 million in today's dollars. That estimate is of course far too low. While there are currently no ultra-wealthy Black communities similar to Black Wall Street, if one existed, it would certainly be worth orders of magnitude more than $26 million.
The real cost of the economic destruction of Black Wall Street is likely closer $60 billion in today's dollars. The $4 million of claims filed after the destruction of Black Wall Street (but never paid) represented about 0.4 percent of Black wealth at the time, which is equivalent to about $6 billion today, a time when we don't get the money multiplier effect associated with the circulation of the Black dollar. If we include the money multiplier effect, the value would be closer to $60 billion.
According to CNBC and the Atlanta Black Star, the dollar circulated in the Greenwood district 36 times to 100 times before it left the community. There were almost 200 Black businesses, including lawyers, doctors, dentists, hotel and theater owners, restauranteurs etc…  Over a 15 year period, the residents of Black Wall Street developed one of the wealthiest and most prosperous Black communities in the entire world in one of the most repressive, unjust and discriminatory environments the world have ever seen.
According to the official Black Wall Street report, in June 1921 almost 10,000 white rioters stormed Black Wall Street and over a 2 day period, killed up to 300 of the 11,000 Black residents, burned 1,256 homes, and looted and robbed another 529 homes and buildings and destroyed 35 square blocks leaving up to 10,000 Black residents without homes or businesses. Imagine if it had been allowed to thrive.
Get your copy of The Black Tax on Amazon or click on the link below.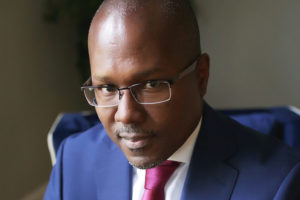 About the Author – Shawn D. Rochester is the CEO of Good Steward LLC (GSL) and the founder of PHD Enterprises, and the IDEA Institute. These organizations provide financial education and advisory services to consumers, increase the presence of Black employees and enterprises in US public and private sectors payroll and supply chains, and facilitate commerce between the Black business community across the African Diaspora and on the African continent. Shawn has a Bachelor of Science in Chemical Engineering from The University of Rochester and a Master's degree in Business Administration from The University of Chicago Booth School of Business with a focus in Accounting, Finance and Entrepreneurship. He is the author of The Black Tax: The Cost of Being Black in America and CPR for the SOuL: How to Give Yourself a 20% Raise, Eliminate Your Debt and Leave an Inheritance for Your Children's Children. And can be reached at blacktaxed@gmail.com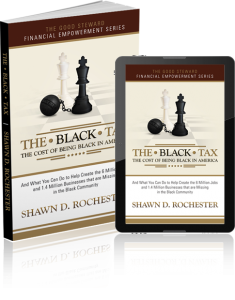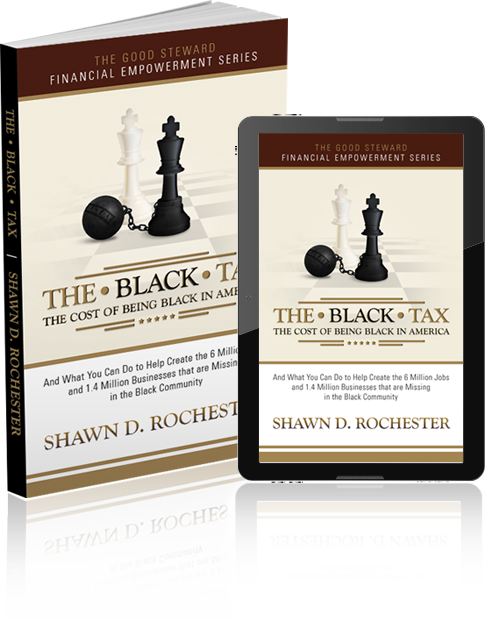 Purchase your copy of the Highly Acclaimed Book The Black Tax: The Cost of Being Black in America here