It is important that we all understand that one of the greatest scientific minds of the modern era (i.e. Albert Einstein), had well defined, unambiguous thoughts about the intentional, nefarious and unjust ways in which black people in America were treated. He was vocal, consistent and committed to lending his voice and the considerable weight of his stature to highlighting the social, educational, civic and economic injustice foisted upon Black Americans, and called out the anti Black biases that he believed were passed "uncritically" from one generation to another.
Despite the media portrayal, Einstein was not some absent minded genius who was lost in his own thoughts and unaware of, or in agreement with the intransigent racial bigotry of the day. Einstein not only aligned his words with his beliefs but he also, aligned his actions.  For example, he was (1) a co-Chair of the American crusade to End Lynching (ACEL) along with Paul Robeson; (2) a part of the international campaign to save the "Scottsboro Boys" – nine black teenagers from Alabama who had been falsely accused of rape (eight of whom had been sentenced to death); (3) a signator to the National committee to Oust Theodore Bilbo (who was a committed white supremacist, a member of the Klu Klux Klan and a US Senator from Mississippi) and (4) an outspoken critic of the discriminatory treatment of Black People
Like Mr Einstein, we must also align our thoughts, words and deeds, by we using our intellect and stature, to not only solve technical problems, but to also acknowledge and address anti Black bias which manifests itself in various forms of discrimination that cause massive inter-generational economic damage.
Here are ten profound quotes from Albert Einstein on Race in America:
(1) "As for the Negroes, the country still has a heavy debt to discharge for all the troubles and disabilities it has laid on the Negro's shoulder, for all that his fellow citizens have done and to some extent are still doing to him." Albert Einstein's address at the inauguration of the "Wall of Fame" at the World's Fair in New York, 1940 via Einstein on Race and Racism By Fred Jerome and Rodger Taylor

(2) "There is, however, a somber point in the social outlook of Americans. Their sense of equality and human dignity is mainly limited to men of white skins. Even among these [men of white skin], there are prejudices of which I as a Jew am clearly conscious; but they are not important in comparison with the attitude of the "Whites" towards their fellow citizens of darker complexion, particularly towards Negroes. The more I feel an American, the more this situation pains me. I can escape the feeling of complicity in it, only by speaking out." Albert Einstein "The Negro Question" in the January issue of the Pageant Magazine in 1946 via Einstein on Race and Racism By Fred Jerome and Rodger Taylor

(3) " American ancestors took these black people forcibly from their homes so that the white man could more easily acquire wealth. By suppressing  and exploiting and degrading black people into slavery the white man was able to have an easier life. I really think that it is as a result of a desire to maintain this condition that modern prejudice stem." Albert Einstein Interview with Peter A. Bucky, The Private Albert Einstein via Einstein on Race and Racism By Fred Jerome and Rodger Taylor

(4) "I believe that whoever tries to think things through honestly will soon recognize how unworthy, and even fatal, is the traditional bias against Negroes. What … can the men of goodwill do to combat this deeply rooted prejudice? He must have the courage to set an example by word and deed and must watch lest his children become influenced by this racial bias." Albert Einstein "The Negro Question" in the January issue of the Pageant Magazine in 1946 via Einstein on Race and Racism By Fred Jerome and Rodger Taylor

(5) "There is a separation of colored people from white people in the United States. That separation is not a disease of colored people. It is a disease of white people. I do not intend to be quiet about it." Albert Einstein Speech to Lincoln University Students and Faculty, May 3, 1946 via Einstein on Race and Racism By Fred Jerome and Rodger Taylor

(6) "Every disease of society can be overcome if there is the firm will for a cure in the people. The worst disease under which the society of our nation suffers is in my opinion the treatment of the Negro." Albert Einstein – Message to the National Urban League Convention Sept. 16, 1946 via Einstein on Race and Racism By Fred Jerome and Rodger Taylor

(7) "… we must make every effort [to ensure] that the past injustice, violence and economic discrimination will be made known to the people: The taboo, "let's not talk about it" must be broken." Albert Einstein – Message to the National Urban League Convention Sept. 16, 1946 via Einstein on Race and Racism By Fred Jerome and Rodger Taylor

(8) "We must strive [to ensure] that minorities be protected against economic and political discrimination as well as against attacks by libelous writings and against the poisoning of youth in school."  Albert Einstein – Message to the National Urban League Convention Sept. 16, 1946 via Einstein on Race and Racism By Fred Jerome and Rodger Taylor

(9) "Race prejudice has unfortunately become an American tradition which is uncritically handed down from one generation to the next.  The only remedies are enlightenment and education.  This is a slow and painstaking process in which all right thinking people should take part."  Albert Einstein Interview with the Cheyney Record, October 1948 via Einstein on Race and Racism By Fred Jerome and Rodger Taylor

(10) "I think probably that Americans will have to realize how stupid this attitude [i.e. traditional bias against Negroes] is and how harmful it is, also, to the standing of the United States. After all, every country is supposed to be looking up to this country. But I think that if individuals are really honest with themselves about this problem they would undoubtedly recognize how wrong this bias really is." Albert Einstein Interview with Peter A. Bucky, The Private Albert Einstein via Einstein on Race and Racism By Fred Jerome and Rodger Taylor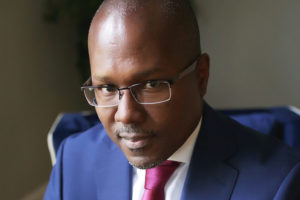 About the Author – Shawn D. Rochester is the CEO of Good Steward LLC (GSL) and the founder of PHD Enterprises, and the IDEA Institute. These organizations provide financial education and advisory services to consumers, increase the presence of Black employees and enterprises in US public and private sectors payroll and supply chains, and facilitate commerce between the Black business community across the African Diaspora and on the African continent. Shawn has a Bachelor of Science in Chemical Engineering from The University of Rochester and a Master's degree in Business Administration from The University of Chicago Booth School of Business with a focus in Accounting, Finance and Entrepreneurship. He is the author of The Black Tax: The Cost of Being Black in America and CPR for the SOuL: How to Give Yourself a 20% Raise, Eliminate Your Debt and Leave an Inheritance for Your Children's Children.And can be reached at blacktaxed@gmail.com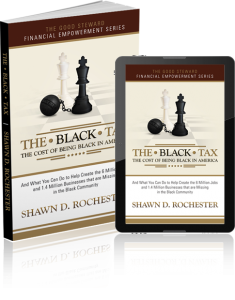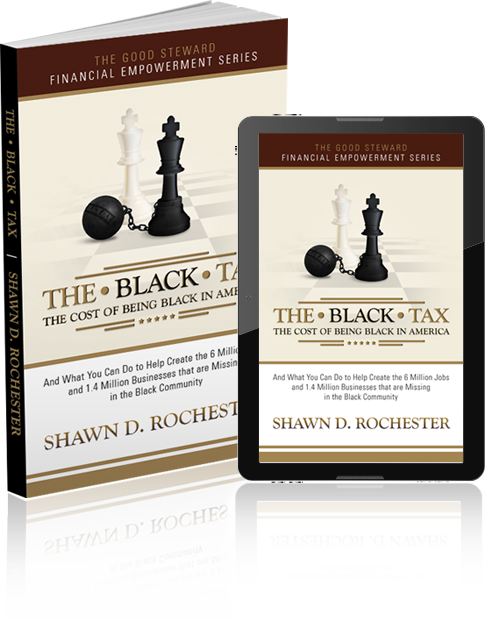 Purchase your copy of the Highly Acclaimed Book The Black Tax: The Cost of Being Black in America here